American Association of University Women
Valparaiso IN Affiliate
      Wednesday, June 7th at 9:00 am
      Trip to Fernwood Gardens
      Niles, Michigan
      Reserve and transport details:
         Sandy Holt by May 29
      Thursday, June 8th at 6:30 pm
      ArtFlix
      Mtg. by Zoom
      Film: A Hero
      (Note: Iranian film)
      Leader: Anita Quinlan
      Monday, June 26th at 4:00 pm
      Book Group
      Location: Home of Renee Caprile
      Book: The Seed Keeper
      Author:  Diane Wilson
      Leader: Renee Caprile
      Thursday, July 13th at 6:30 pm
      ArtFlix
      Mtg. by Zoom
      Film: The Boy Who Harnessed the Wind
      Leader: Sandy Holt
      Monday, July 24th at 4:00 pm
      Book Group
      Location:  Porter County Community Fndn.
      Book: Carnegie's Maid
      Author:  Marie Benedict
      Leader: Anita Quinlan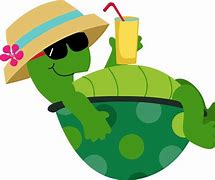 AAUW takes a vacation on some
Programs, but ArtFlix and Book
Group continue through June, July
and August.
Recent Affiliate Events Include:
Board and committee chairs met to plan the AAUW calendar for 2023-2024.  Members suggestions led to a variety of speakers and programs for the coming year.  Lots of things to look forward to!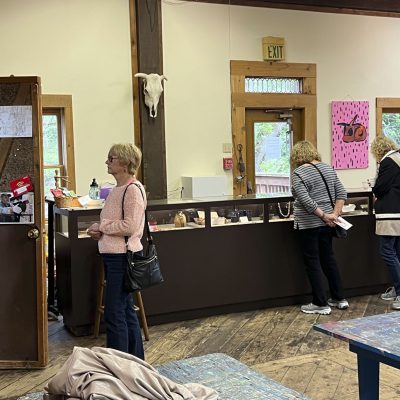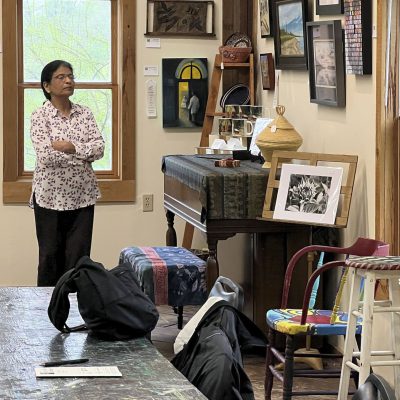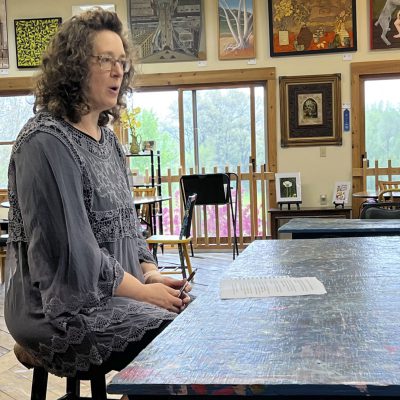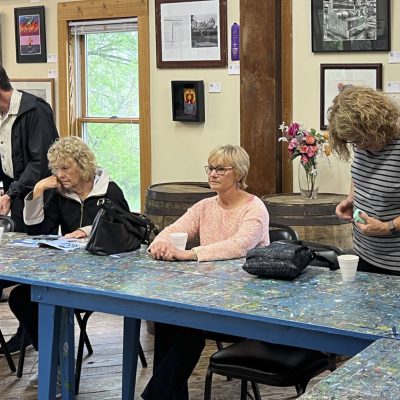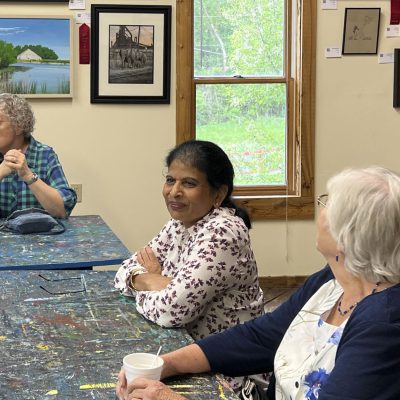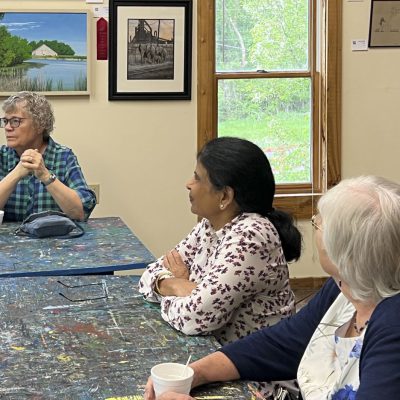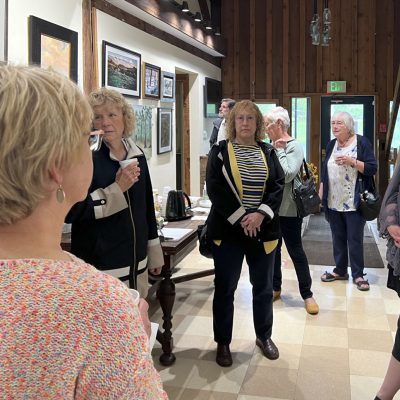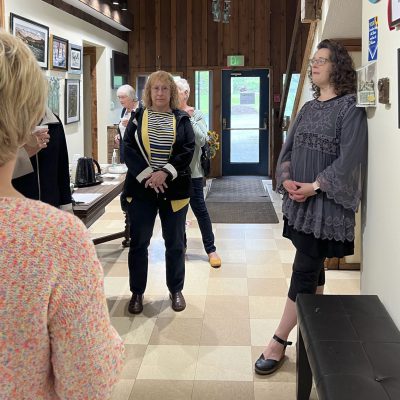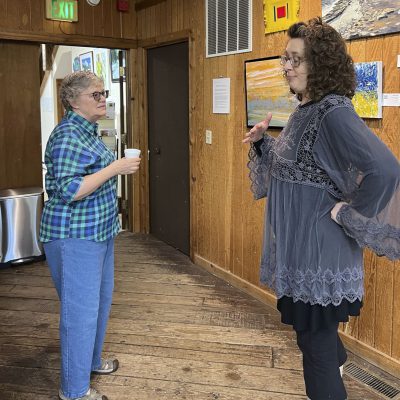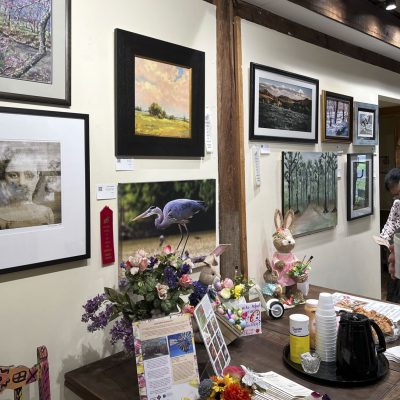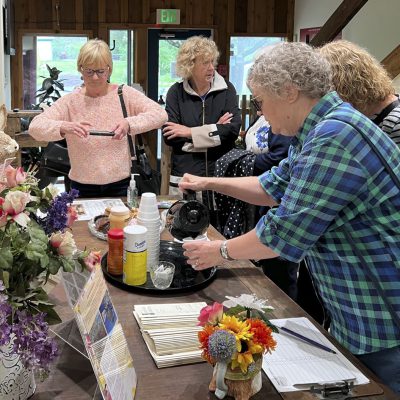 On May 8, nine of the art lovers enjoyed a morning at the Art Barn. Amy Navardauska gave us a very interesting and informative talk on the history and mission of the Art Barn and the process that goes into curating a juried art exhibit while snacking on muffins and coffee she graciously provided. Then we were able to take time to view all the wonderful paintings, photographs and ceramics on display. We thank her for taking the time to host us at this gem we have in Porter County.
.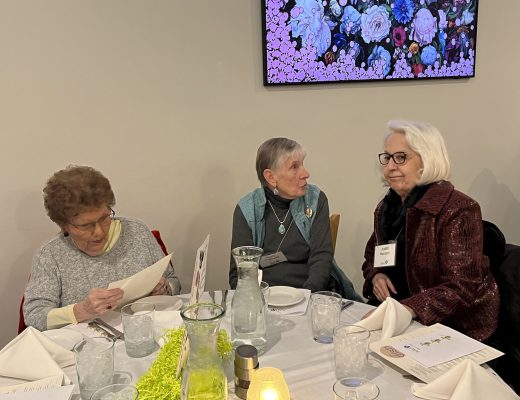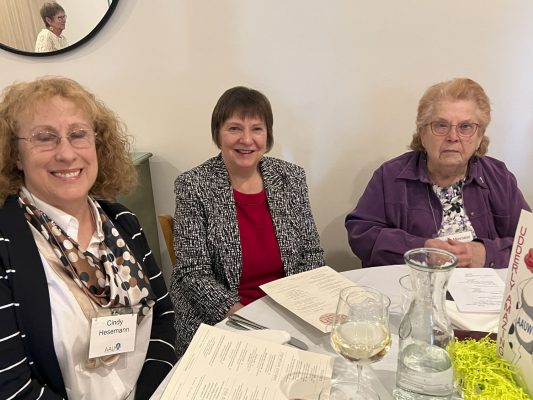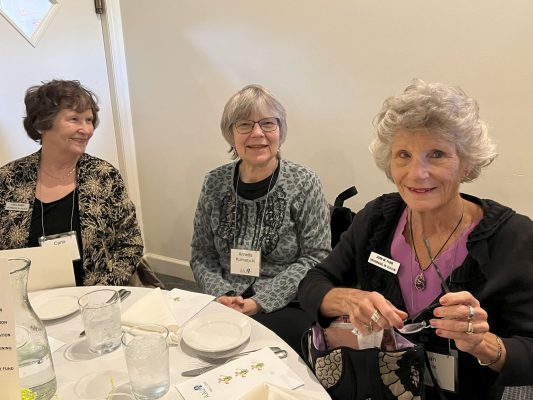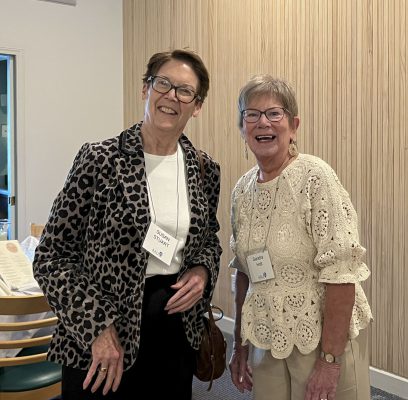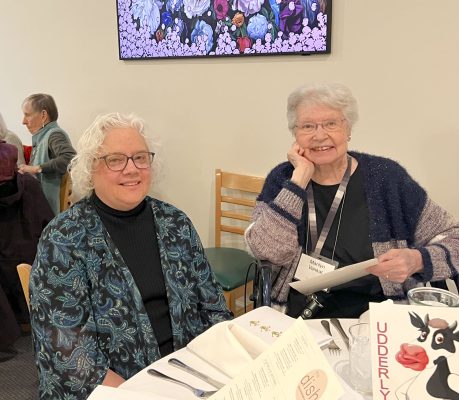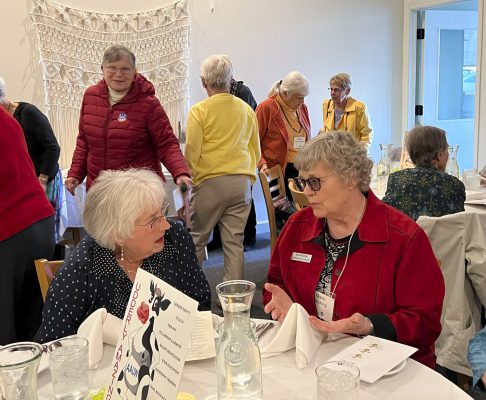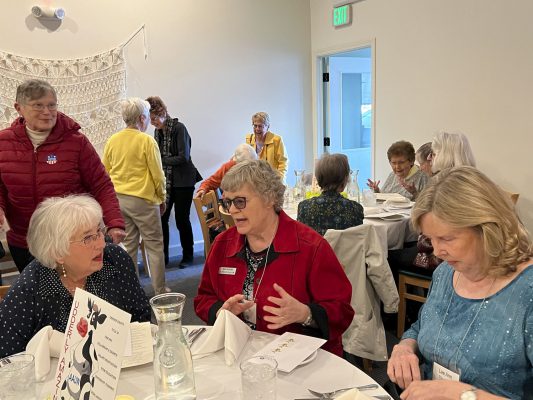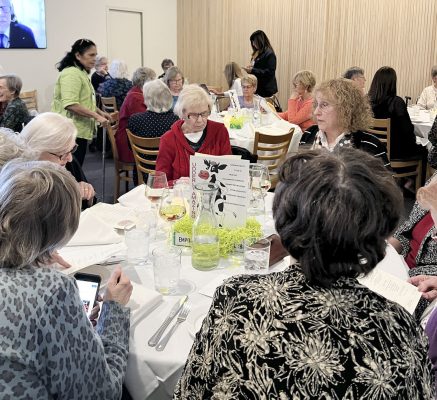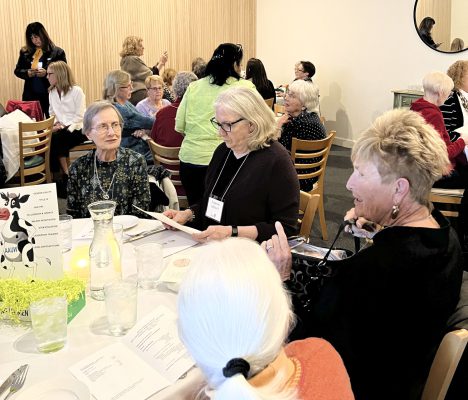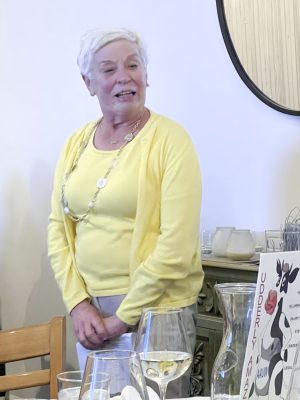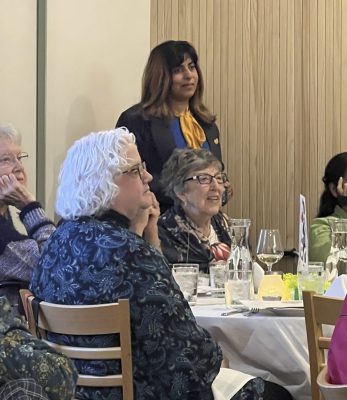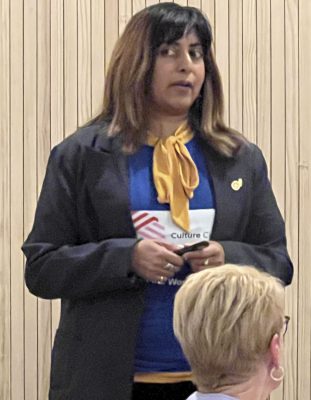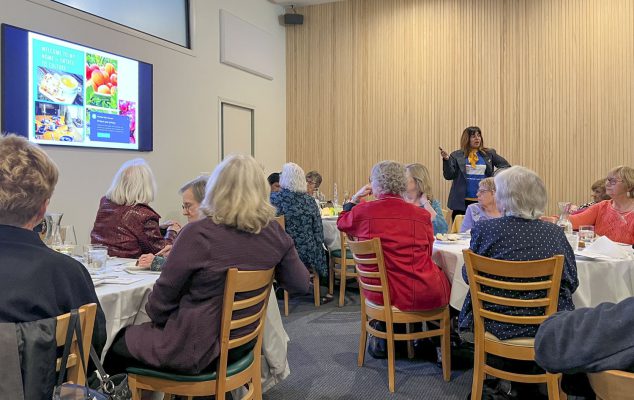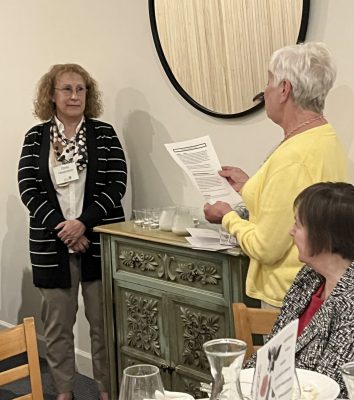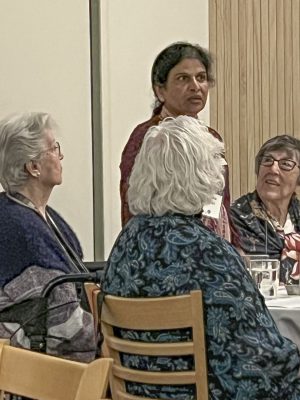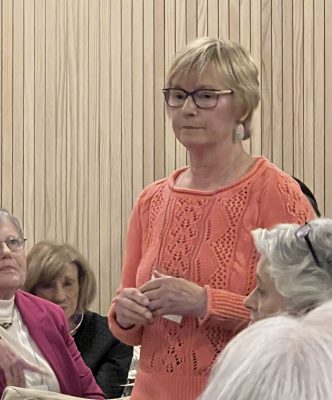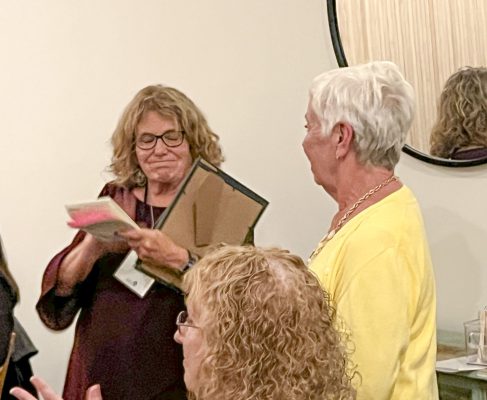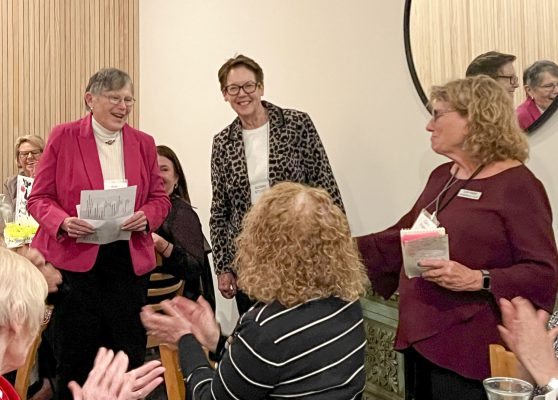 The "May Banquet," our annual business meeting, was held on May 3rd at The Dish restaurant. New president, Cindy was installed, along with other new officers. Speaker, Nitha, described the values and joys of greater diversity. Annette and Susan were "Persons of the Year."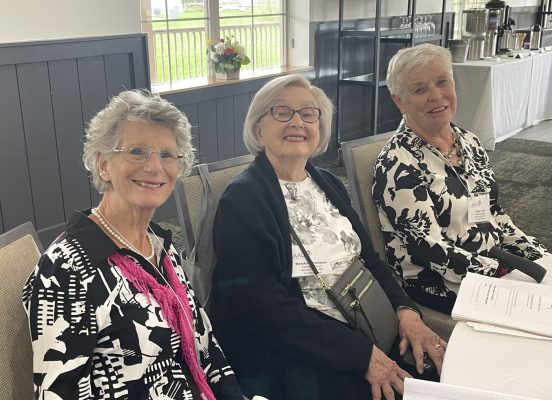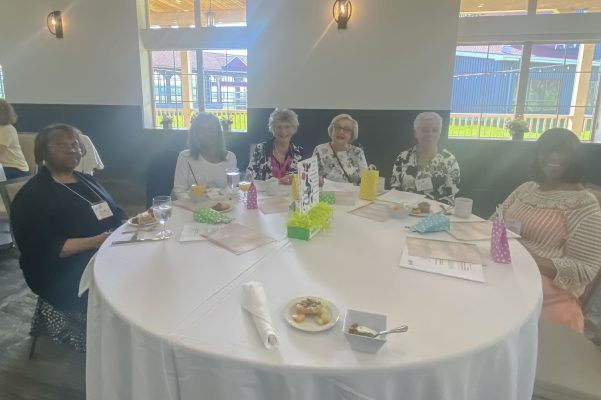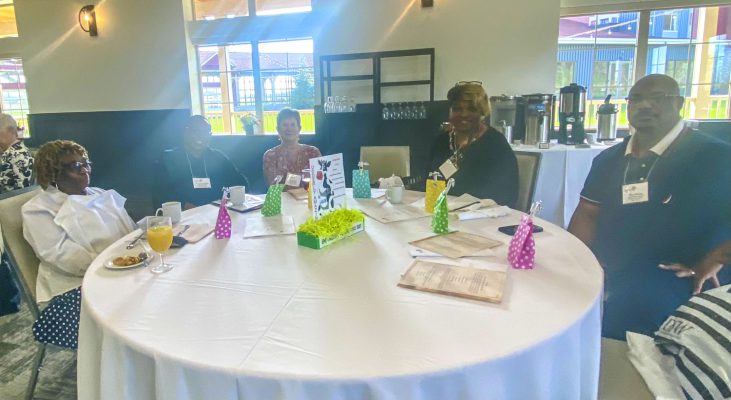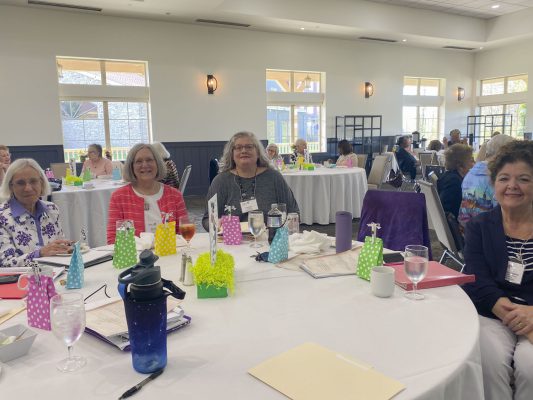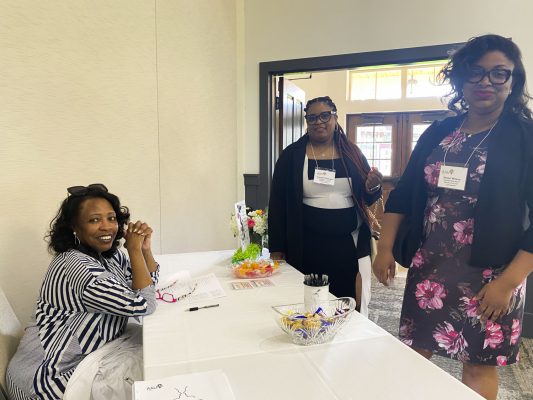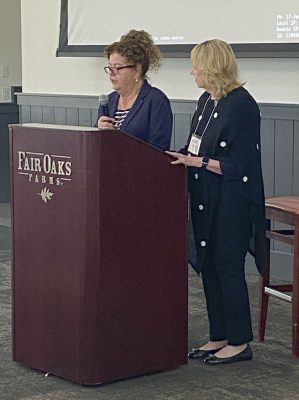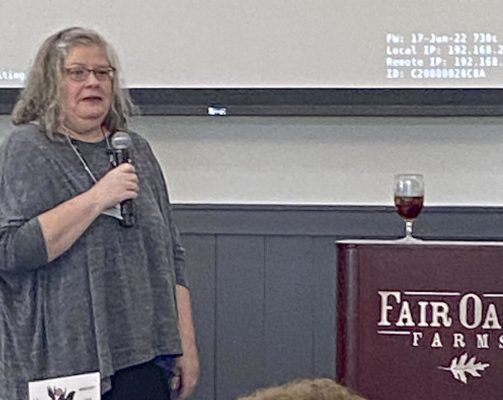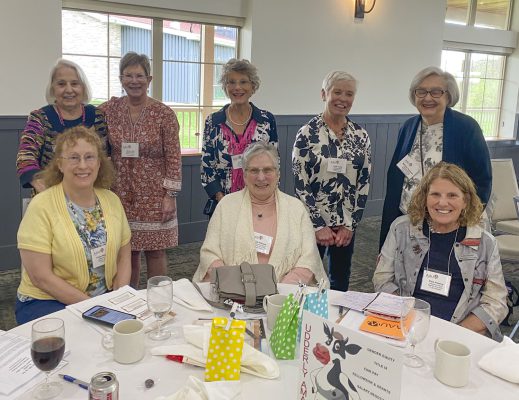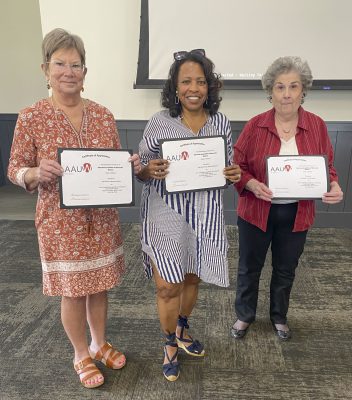 The AAUW Indiana State Convention was held at Fair Oaks Farms on April 15th. The featured speaker was Lisa Maatz who presented a legislative update with interesting detail. Our national AAUW CEO, Gloria Blackwell, spoke by video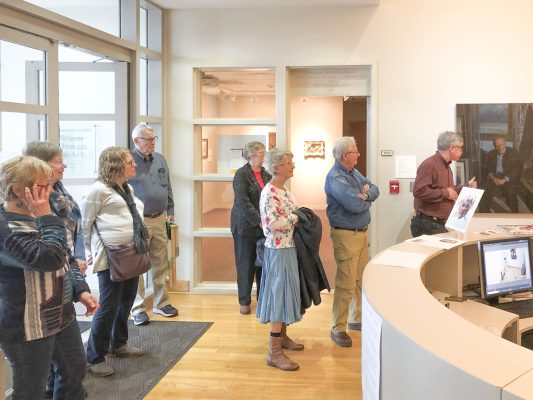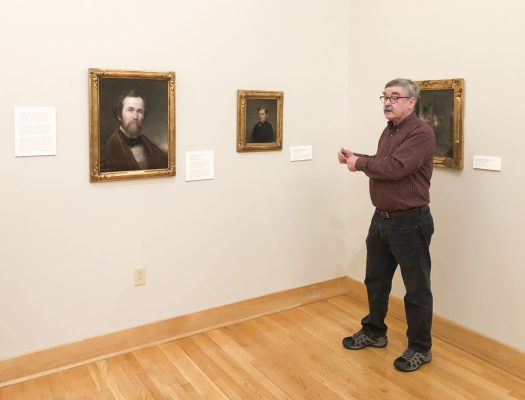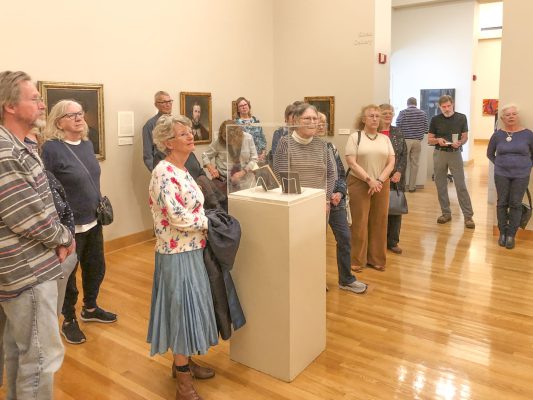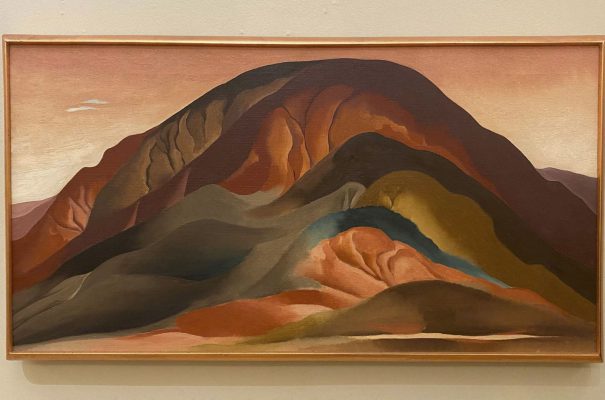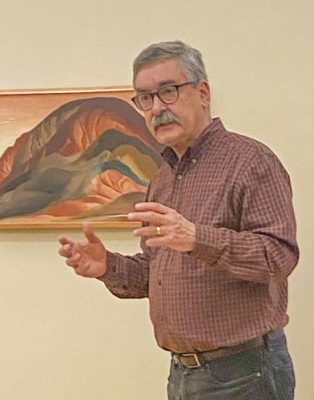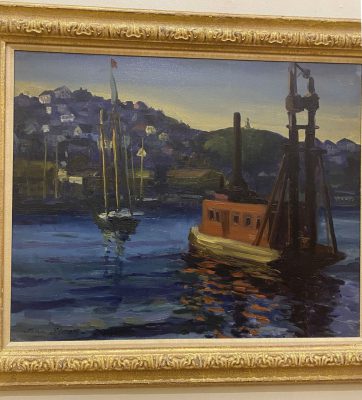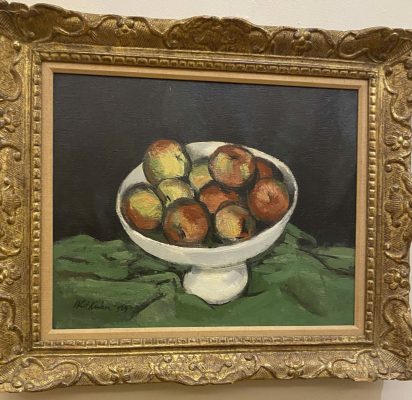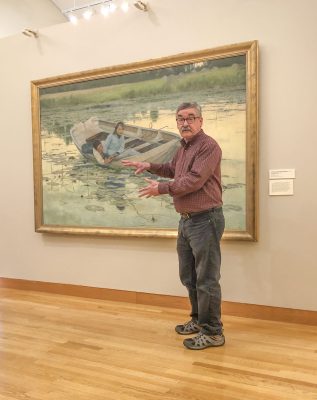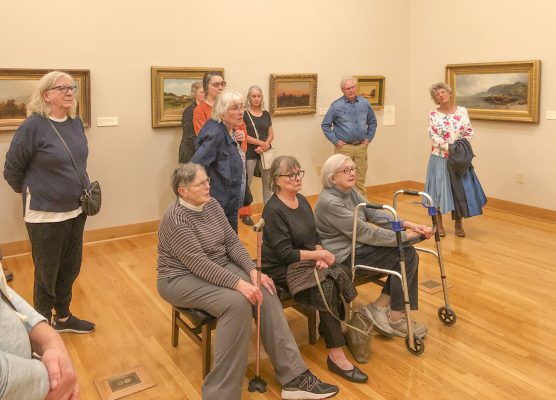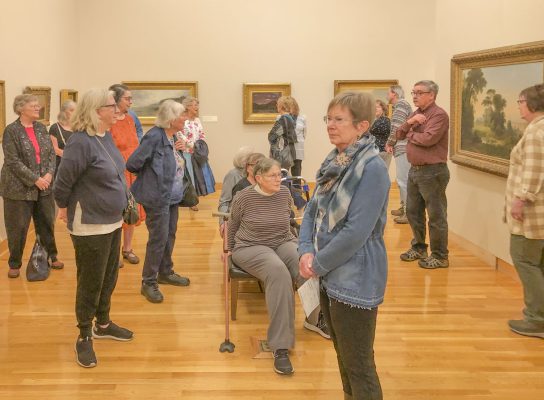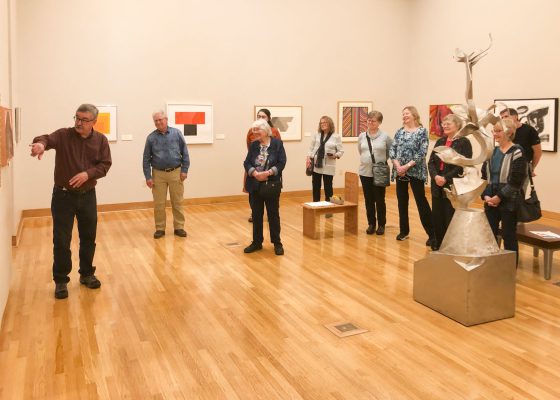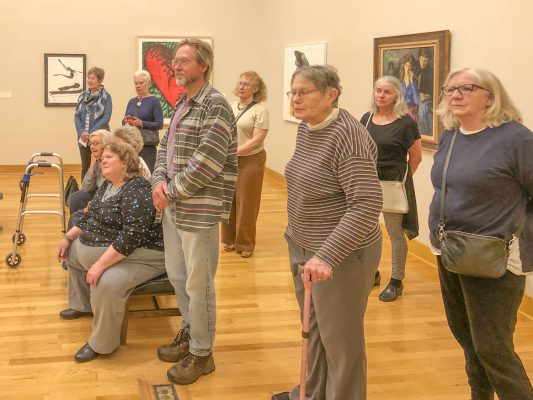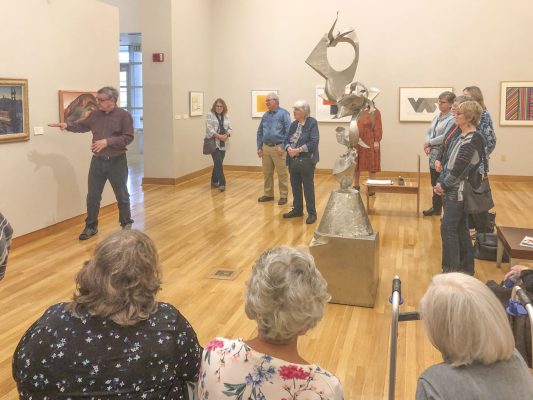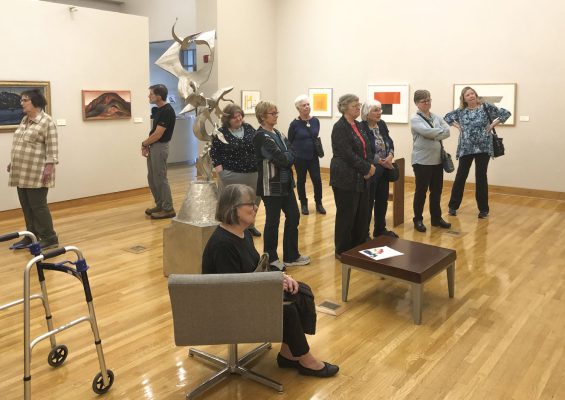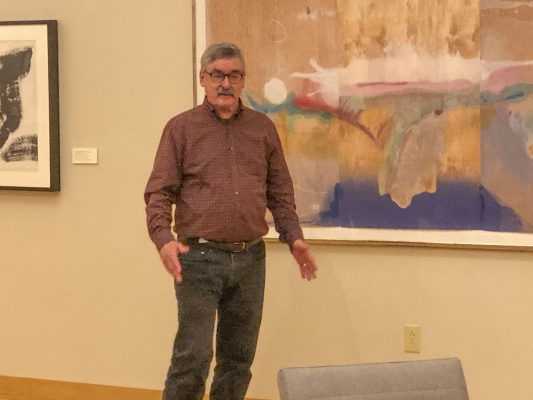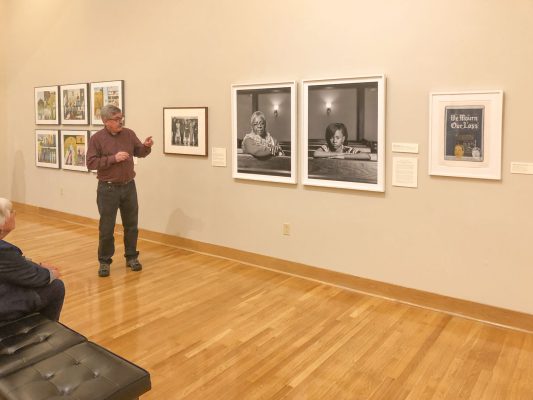 Dr. John Ruff led our group on an amazing tour at the Brauer Museum of Art at Valparaiso University. In addition to a discussion of the controversy (http://artisacoreresource.com/) over the sale of three treasured pieces, Dr. Ruff, who is an amazing storyteller, encouraged us to see details, techniques, intentions, and the obvious and hidden beauty in the collection.